The Holy Spirit is a person of the Godhead, present on Earth since the first Pentecost. Symbolized oftentimes as a dove and fire, the Holy Spirit has many roles including convicting humanity of sin, helping believers to understand the Bible and pray, sanctifying believers, and giving spiritual gifts.
The Holy Spirit is one of the three persons of the Godhead, alongside the Father and the Son.
In the New Testament, the Holy Spirit is often symbolized as a dove descending from the heavens.
The Holy Spirit is known to convict the hearts of people when they hear the gospel of Jesus Christ.
During the day of Pentecost in Acts 2, the Holy Spirit filled the apostles and they spoke in different tongues.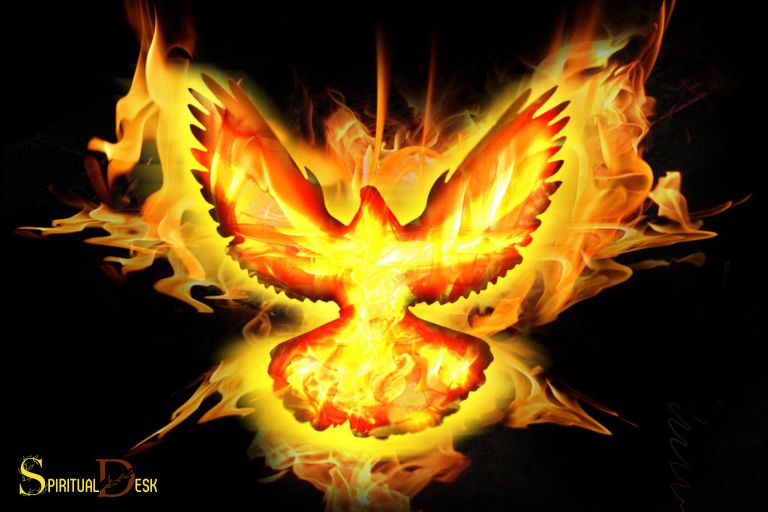 The Holy Spirit is particularly important to Christians, as His presence can be felt every day. The Holy Spirit aids believers in understanding God's Word, praying, and drawing nearer to God.
Apart from all this, the Spirit equips believers with spiritual gifts, enabling them to do extraordinary things for God's kingdom.
What Does the Dove Mean in the Holy Spirit?
The dove is a symbol of the Holy Spirit in many religions, including Christianity. The Holy Spirit is often depicted as a white dove and is said to represent peace, love, and purity.
Why is the Holy Spirit Painted As a Dove?
The Holy Spirit is often referred to as a dove in the Bible. In Matthew 3:16, when Jesus was baptized, "the Holy Spirit descended on him in bodily form like a dove."
And in John 1:32-33, we read that "the Holy Spirit descended on him [Jesus] in bodily form like a dove. And a voice came from heaven: 'You are my Son, whom I love; with you, I am well pleased.'"

So why is the Holy Spirit symbolized by a dove? First, it's important to remember that the Holy Spirit is not just some sort of ethereal force or concept; He is a real Person who has His own personality and character.
And just as our physical bodies can reveal something about our inner selves (for example, someone who is physically strong may also be emotionally strong), so too can the way the Holy Spirit manifests Himself physically reveal something about His nature.

One of the things that doves are known for is their gentle spirit. They are not aggressive birds; they are content to coo and coo-oo softly. This reflects the fact that the Holy Spirit does not forcefully impose Himself on anyone He simply makes His presence known gently and patiently waits for us to respond to Him.

Another thing about doves is that they mate for life. Once they find their partner, they stick with them through thick and thin – no matter what happens, they will always be there for each other until death does their part.
This symbolizes the faithfulness of the Holy Spirit; even when we reject Him or turn away from Him, He never gives up on us but continues to pursue us lovingly until we come back to Him again.
Watch Video: The Holy Spirit Fire, Dove, and Clothing
Holy Spirit Fire Dove Tattoo
When it comes to expressing your faith, there are few things more beautiful than a Holy Spirit fire dove tattoo. This tattoo design is simple and elegant, and it's a great way to show the world that you believe in the power of the Holy Spirit.
The fire dove tattoo is usually placed on the back or shoulder, as this is where it can be most easily seen.

The design consists of a white dove with red flames surrounding it. The flames represent the Holy Spirit, and the dove represents peace. This tattoo is perfect for anyone who wants to express their faith in a stylish and unique way.
Holy Spirit Definition
The Holy Spirit is the third person of the Trinity. He is God Himself, equal with the Father and Son. His primary role is to glorify God and bear witness to Jesus Christ.

The Holy Spirit also convicts people of sin, righteousness, and judgment. He comforts believers and gives them strength, guidance, and wisdom.
Is the Holy Spirit a Person
When it comes to the Holy Spirit, there is a lot of debate as to whether or not He is a person. Those who believe that the Holy Spirit is not a person argue that He is simply an impersonal force that exists in the world.
On the other hand, those who believe that the Holy Spirit is a person argue that He is just as much of a person as God the Father and Jesus Christ are.

For instance, in Acts 13:2 we see that the "Holy Spirit said, 'Set apart for me Barnabas and Saul for the work to which I have called them.'" This passage clearly shows that the Holy Spirit has personal thoughts and can communicate with us.

Additionally, in 1 Corinthians 2:10-11, we see that the Holy Spirit knows our thoughts: "But God has revealed these things to us by his Spirit, for his Spirit searches out everything…for what man knows about himself except his own spirit within him?"
These verses show us that not only does the Holy Spirit have personal thoughts, but He also knows our thoughts – something only a person could do. So what does all this mean?

It seems clear from Scripture that the Holy Spirit is indeed a person – just as much of one as God the Father and Jesus Christ are.
This means that we can have a personal relationship with Him just as we do with any other person. We can talk to Him, listen for His voice, and ask Him for guidance in our lives.

Do you have a personal relationship with the Holy Ghost? If not, why not take some time today to get to know Him better?
Holy Spirit in Hebrew
In the Hebrew Bible, the Ruach HaKodesh is often associated with prophecy and wisdom. It's what enables people like Moses and Samson to do extraordinary things. But it's also something that can come upon anyone,
As we see in the story of Saul being transformed into Paul on the road to Damascus. The Ruach HaKodesh is a gift from God that allows us to tap into His power and guidance. It's a reminder that we are not alone in this world and that He is always with us.
Conclusion
The Holy Spirit is like a fire dove because it is both powerful and gentle. It can give us the strength to overcome difficult situations and the comfort to know that God is with us always.